Cool off with this refreshing Cucumber Mint Lemonade this summer! This Cucumber Mint Lemonade tastes once it is chilled and flavors are well mixed with each other. It is such a refreshing drink that you will be hooked once you try. I'm sure it will be your ultimate summer beverage.
Enjoy a glass of this refreshing Cucumber Mint Lemonade this summer!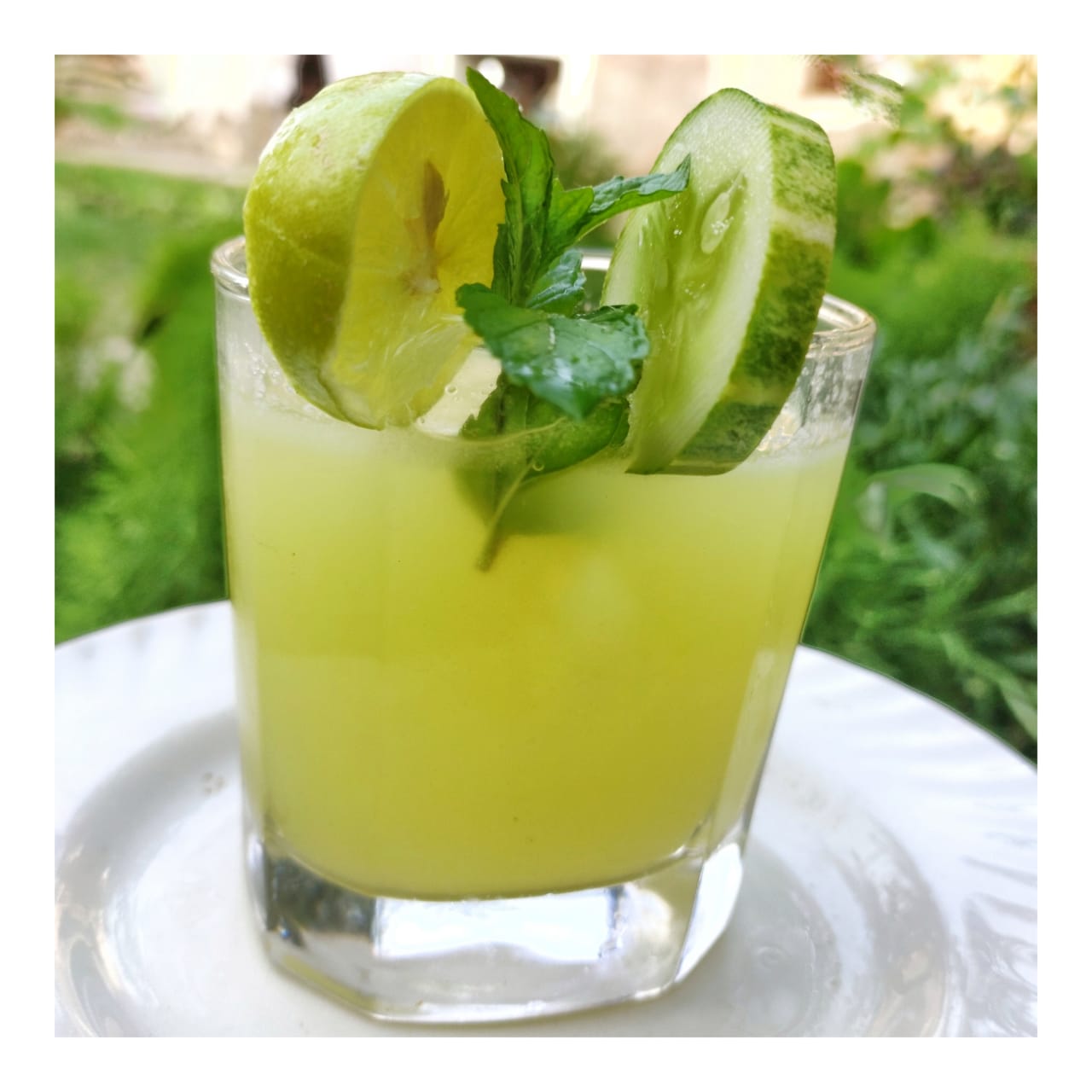 Ingredients
1 large cucumber (cut into chunks)
2 cups water
1/2 cup liquid honey or other vegan honey substitute
2 lemons juice
10-12 mint leaves
Instructions
Add the cucumber chunks, mint leaves, water, honey and lemon juice to your blender and blend on high speed until very smooth.
Pour the cucumber mixture through a strainer to catch any pulp that remains.
Add more water if required, along with some lemon and cucumber slices (and ice, if desired) and stir gently to combine.
Pour into glasses with a few slices of lemon, mint leaves and cucumber, and enjoy with paper straws!!
Nutrition
Serving: 1serving | Calories: 149kcal | Carbohydrates: 40g | Protein: 1g | Fat: 1g | Saturated Fat: 1g | Sodium: 85mg | Potassium: 171mg | Fiber: 1g | Sugar: 37g | Vitamin A: 50IU | Vitamin C: 23mg | Calcium: 37mg | Iron: 1mg
For more such posts follow and like us in instagram @fitwithpro