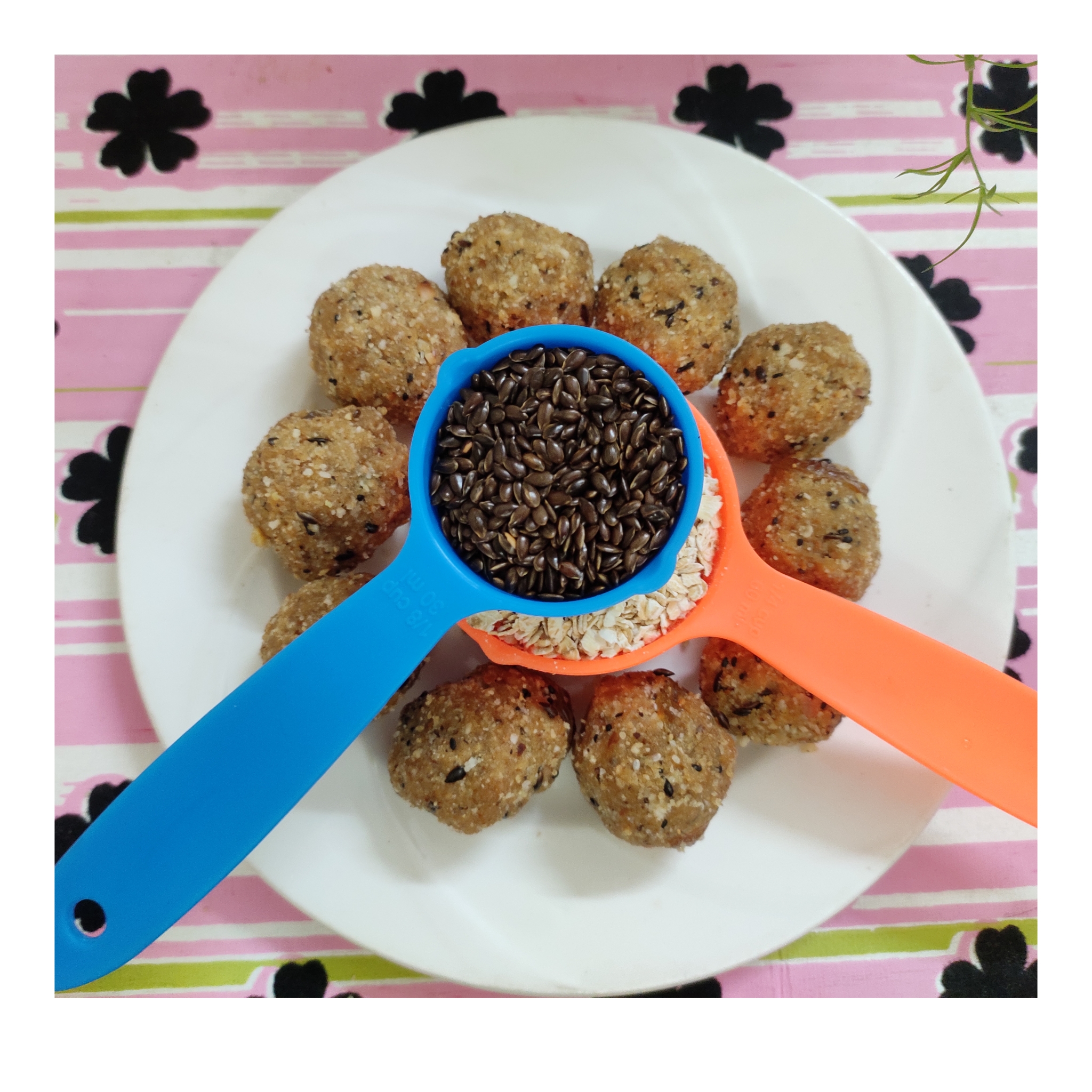 This healthy and tasty dessert made with oats, jaggery, and nuts (cashews, almonds, pistachios, raisins). Try this easy dessert recipe that will be loved by people of all age groups. It can be given to kids in mid-morning or evening snacks. You can also take these when traveling. They are delicious and easy to make!!
let us learn how to make Oats Nuts Laddu.
INGREDIENTS
1/4 cup crushed almonds
1/4 cup crushed pistachios
1/4 cup crushed cashews
1/4 cup crushed raisins
2 cup oats
1/2 cup ghee
1 1/2 tablespoon powdered jaggery
2 tablespoon powdered green cardamom
2 tablespoon flex seeds
METHOD TO MAKE OATS NUTS LADDU
Dry roast the oats. Cool it and grind to a coarse powder.
Dry roast the nuts. Cool it and grind to a coarse powder. Combine both in a large bowl.
Powder jaggery and keep it ready. You will get good quality organic jaggery powder in health stores.
In a bowl, mix together, oats, jaggery, cardamom powder, and nuts.
Heat a tsp of ghee, saute the raisins until they puff up and add to the oats mixture.
Heat ghee in a pan and add to the bowl.
Mix well. Add flex seeds and make small ladoos. Keep them on a plate and allow to set.
Store in an air-tight container.
Storage and Shelf Life 
Store it in an airtight container. Stays good for 15 days at room temperature.
Check out more such post at fitwithpro.com
Follow us and like us @fitwithpro in Instagram